The second wave of the Coronavirus has sent shockwaves across our country. It's truly a sombering situation and there's a lot of widespread negativity & chaos around us. If you or a loved one has been infected by the Coronavirus and are home-quarantined, we've compiled valuable information for you to hasten your recovery process and make it more bearable.
General Tips
It is imperative to eat & drink plenty. Your body needs all the nutrition it can get to keep your immune system healthy and ward off the virus. Make sure you eat well throughout the day and keep your diet clean. Vitamin C is a recommended powerful antioxidant that boosts health and energy. Our Mirakle drink uses a liposomal delivery technique that guarantees 98% absorption of Vitamin C by the body.
Have your daily dose of Mirakle for faster recovery.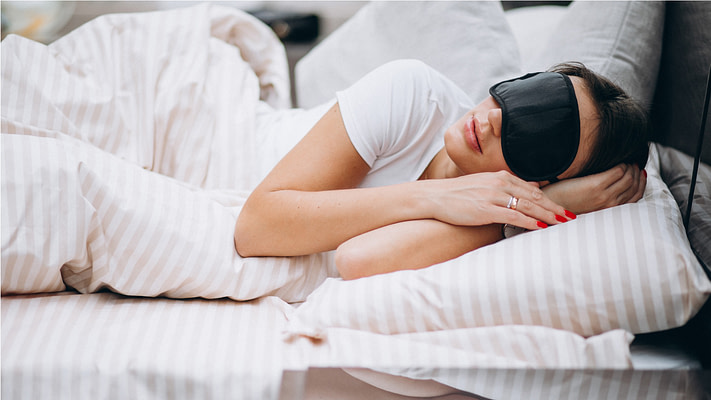 Along with food, ample rest is also a prerequisite to a full recovery. Your body goes into recovery mode while you're asleep, and this in turn makes it better equipped in its fight against the viral infection.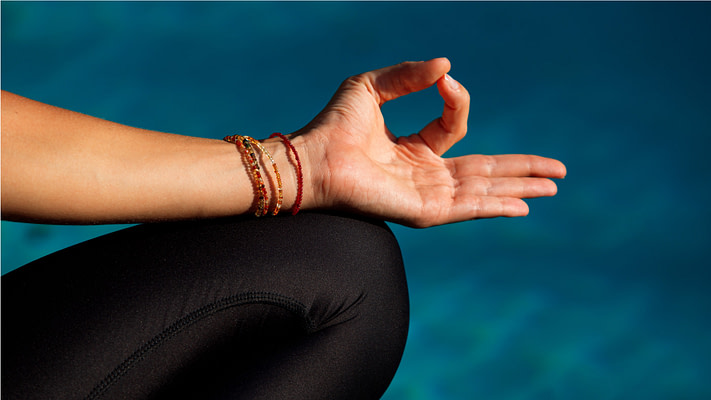 We realize just how difficult it is to keep a level-head when battling Covid, but it is essential. Positivity is very important to diffuse a tense situation. Make sure you look after your mental health just as seriously as you do with your physical health.
Meditation is an excellent way to relieve stress. It brings tranquility to your mind and puts you at ease. It declutters thought and greatly improves concentration levels!
Steer clear of unfounded & unreliable articles that spread misinformation and unconfirmed rumors. Do your research from credible sources and don't fall for myths.
You can also look into mild exercises once you've almost completely recovered and gained your energy back. This will act as a distraction as well as a very healthy way to kill your boredom. Regulate your breathing and practice deep inhalation. Breathing exercises can help restore diaphragm function and increase lung capacity. It will also permit more airflow to the lungs which really helps you calm down. This practice is especially effective for parents and the elderly.
Managing Your Diet
Like we mentioned earlier, a good diet goes hand-in-hand with a quicker recovery. A little bit of discipline goes a long way in the road to better health. We'll talk about how you can deal with the loss-of-appetite phase and give you a comprehensive list of Do's & Don'ts along with a food routine you can try and inculcate in your diet.
Dealing With Loss Of Appetite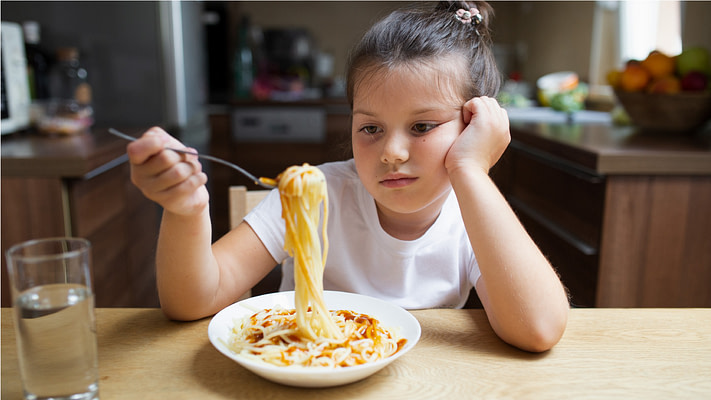 Being sick for too long can take a toll on your appetite. You may lose interest in eating but that leads to reduced energy and fatigue. Not eating well can become a vicious cycle that will leave you feeling drained & sick. Here are a few things you can do to avoid this-
Prioritize quality over quantity and eat food that ranks higher in nutritional content and protein count. Pick from foods to boost the immune system.
Break down 3 full course meals into smaller portions, spread throughout the day.
High calorie & high fat content in food is a good course of action to take.
Look for home remedies to boost the immune system which are lighter on your stomach. Or save yourself the time and effort and drink Mirakle instead!
Do's & Don'ts During Infection
| Do's | Don'ts |
| --- | --- |
| Eat plenty of fruit | Avoid intaking too much sugar |
| Stay hydrated and meet your daily requirement of Mirakle | Don't drink soda or other sweet drinks |
| Eat comfort food, like chocolate, to relieve anxiety | Don't go overboard. Remember to have your comfort food in moderation |
| Eat home cooked meals | Say no to takeouts whenever you can |
| Consume leafy greens & vegetables | Avoid fast food and fried food |
| Eat food rich in Vitamin C content | Avoid food rich in oil content |
| Plan out your meals in advance | Don't panic-stock your pantry with too much food |
Some Important Food
Pulses
Pulses may not be the tastiest food in the world but they certainly pack a nutritious punch. You can enrich your salads & soups with lentils, beans & chickpeas to bring out the best in them.
Whole Grains
As a COVID patient, you'd want to minimize grocery store visits and get items that last long. So, we highly recommend getting ample whole grains. You could pick up some wholegrain rice, oats, atta, quinoa, millets, bajra, and jowar.
Since these ingredients have a higher shelf-life, you don't have to worry about having anything to cook with for a long time. Moreover, they're excellent sources of fibre, protein, carbohydrates, and essential vitamins and minerals.
Vitamin C
Vitamin C is one of the most effective nutrients to counter the effects of the Coronavirus and keep the body strong. It exhibits proven efficacy in fighting against every toxin that has ever been tested. Choose from among the best Vitamin C foods and drinks to really speed up the recovery process.
Drinks that contain Vitamin C are a sure-fire way to aid your recovery the right way. There are plenty of readymade Vitamin C drinks available in the market. The best Vitamin C supplement for the immune system is one which fortifies it and protects it from a toxic environment. Mirakle uses a patented blend of Liposomal Vitamin C, lysine and proline that ensures 98% delivery of nutrients to your body as compared to the usual 5% of other oral Vitamin C sources. Our tasty & healthy Vitamin C Drink builds resistance in no time and energizes the mitochondria. The Mirakle mango drink is a treat to the tastebuds and a savior to the immune system.
A study conducted by ESI Hospital reports that the recovery time of a Covid-positive patient was reduced to half thanks to the high dosage of Vitamin C.
Pick the best Vitamin C supplement for the immune system and see the difference firsthand.
Turmeric
We couldn't end without recommending a desi option. Yes, our very own turmeric. According to a PLOS ONE journal, the curcumin in turmeric has excellent anti-inflammatory properties. As a result, turmeric is often used in several home remedies to boost the immune system. So, add it to your vegetable and pulses and stay protected against the coronavirus.
Ideal Food Routine For You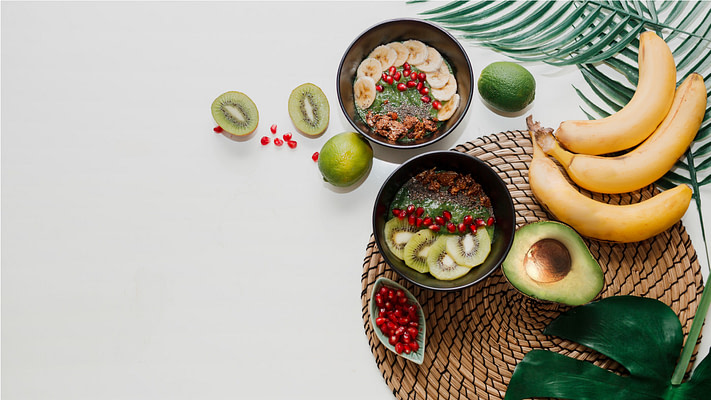 We have collated a few recipes of some ideal types of food you should eat for each meal. Our diet chart for Covid-19 patients suggests food that accelerates the recovery process.
Breakfast
Your breakfast must be kept light, without compromising on its nutritional content.
Upma, Chila, Poha or Idli
2 Egg Whites
Milk, Fresh Fruit Juice or Mirakle
Lunch
A typical lunch is one which is fulfilling and gives you sufficient energy.
Khichdi, Grain Flour Chapati or Rice
Dal, Vegetables or Rasam
Curd or Lassi
Evening
Gorge up on a few snacks come evening to make sure you're giving your body the energy it needs.
Grilled Chicken
Lentil Soup
Mirakle and Fresh Fruits
Sprouts Chaat
Dinner
End your day with a meal that'll provide enough nutrition to last you through the night.
Multigrain Flour Chapatis, Ragi, Idli or Upma
Grilled Chicken, Paneer or Soybeans
Green Veggies Salad and Mirakle
Covid can certainly be stressful, but you will get through it with a little discipline and lots of perseverance. Refer to our tips & instructed diet plan to ensure a quick recovery in no time at all!